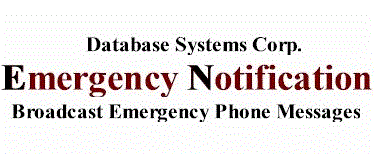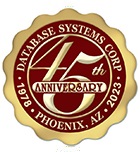 Employee Alert Services and Phone Systems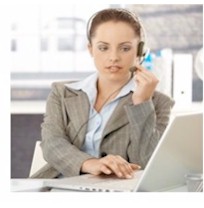 Database Systems Corp. (DSC) is a leading provider of telecommunications and computer technology. DSC provides a series of products and services for emergency notification including message broadcasting solutions.

An emergency broadcast messaging system is an effective tool for contacting employees within most organizations. This modern communications method can notify selected employees who are effectively first responders to an incident or emergency. Our employee alert service can also notify the appropriate employees whenever timely communications is critical during an event.

During an emergency such as a hazardous chemical spill at a production plant or a power failure at a call center, our employee alert service can be used to instantly notify key personnel (or an entire division or plant). This provides employees with the information necessary to either evacuate the facility or to respond to the problem.

Messages can be provided with general information and instructions or can contain additional options such as positive acknowledgement using touchphone keypad entries. Calls can even be routed to a response center for further detailed instructions or to a dispatch center for command and control. Our emergency alert system utilizes phone messages that are pre-recorded and delivered en masse to the company or to a group of selected individuals.

Whether you need to purchase your own emergency notification system or utilize our emergency broadcasting service, you can rely on us to deliver your alert messages promptly and accurately.

Contact DSC to learn more about our employee alert technology including our phone systems and voice broadcast services.


---
Microsoft Corporation
"At Microsoft, we are committed long term to the mission of helping our customers realize their full potential. Just as we constantly update and improve our products, we want to continually evolve our company to be in the best position to accelerate new technologies as they emerge and to better serve our customers." - www.microsoft.com

Microsoft Corporation selected Database Systems Corp. and our emergency alert phone services to provide phone notification services to its employees in the event of an emergency. This emergency contact service is provided when Microsoft needs to reach key employees for meetings during an emergency or an unscheduled event.
---
Register Online And Save!
DSC now provides an online signup for both non-profit and business organizations wishing to use our emergency voice broadcasting outsourcing services. Signup is easy and can be accomplished in just minutes! Our competitive rates are affordable, even for the smallest calling campaign.

Start Calling In Just Minutes!. Using our new online signup lets you get started immediately with your calling campaign. Simply create an account and agree to our standard terms and conditions. Then download your list of phone numbers and record a message. We accept major credit cards and for as little as $25, you can begin calling. Its that simple!

Both emergency and non-emergency voice broadcasting services can be provided by DSC.

To register online, click on the the online registration image or button on the right.




---
How To Use Our Employee Alert Services
Emergency broadcasting using our automated phone service involves the transmission of pre-recorded phone messages to hundreds or thousands of individuals in a short period of time. An administrator can initiate this broadcast by performing the following tasks using our online service or by utilizing our emergency 800 number:
Create An Appropriate Employee Notification Message

It is very important that your emergency warning message conveys accurate and timely information with minimum instructions. A 30 second phone message is considered the optimum length. If additional information needs to be conveyed, provide the call recipient with a touchphone option to select from a menu or simply provide a number to call to obtain further information. Playing a long message may confuse the employee and diminish the importance of the emergency. Also, the longer the phone message, the fewer calls can be made using a phone system with limited outbound lines.

Employee alert messages can be recorded offline and uploaded to our phone system using our online website. We also provide our emergency notification clients with an 800 number to call and record the message over the phone.


Build Lists of Key Employees

The emergency message must be delivered to the right group of individuals at the appropriate time. In many cases, the message group has been pre-identified (members of a specfic facility, response groups, etc.). An emergency may dictate that the building of this list is based upon geographic or demographic considerations.

Emergency call lists can be maintained on our phone system or call lists can be created from a master list of employees by the administrator.


Initiate The Employee Notification Broadcast

Once the message has been created and the list of employees identified, the emergency voice broadcast can be initiated.

Our emergency broadcast process can be initiated over the internet using a secure administrative process. Likewise, emergency messages can be initiated by phone or by using our emergency XML messaging technology.
Additional Information
Contact Us Today to learn more about our employee alert systems and services.



Emergency Systems
Emergency Broadcast System
Emergency Phone Dialer
School Alert Services
Emergency School Notification
Community Alert System
Emergency Messaging
Telephone Warnings

Emergency Related
Emergency Response Systems
Emergency Contact Systems
Mass Notification
Emergency Dispatch
Emergency Communication
Emergency Phone Tree
Emergency Management
Emergency IVR
Emergency Text Messaging

Employee Notification
Employee Alerts
Company Notification
Employee Warnings
Employee Calls