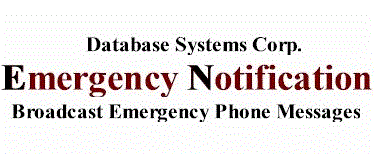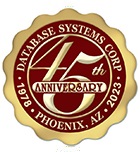 Emergency Text Messaging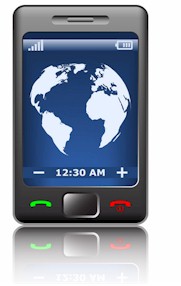 Emergency SMS (Short Message Service) is an effective means of delivering warning messages to individuals or entire communities.

Database Systems Corp. (DSC) is a leading provider of call processing solutions and has been in business since 1978. DSC provides message broadcasting for small to large emergency broadcast centers.

Text messaging solutions from DSC are ideally suited for emergency notification applications and services.

Using our text messaging service, DSC can transmit emergency alert messages to thousands of households within a community.

Pre-recorded voice messages can be broadcast that provide households with travel warnings, advising them where to seek shelter, or providing other safety instructions.
What Is Emergency SMS Broadcasting?
"SMS broadcasting is a modern mass notification technique that employs an automatic phone dialing system to broadcast text messages to hundreds or thousands of mobile devices at once.

Emergency text messaging applies this technology to send warning messages to a community, organization or group of individuals during an emergency situation that requires immediate notification."
Online Registration Savings!
DSC supplies an online signup for non-profit organizations such as government organizations, communities, churches, schools and educational institutions wishing to send sms messages using our emergency text messaging services. Setup fees are waived and the basic monthly fees are reduced if your organization qualifies as a non-profit and you use this convenient method of online registration. Commercial organizations likewise can receive significant discounts by using this online form.

Contact DSC to learn more about our emergency text messaging services.
Emergency Text Broadcast Applications
Emergency alert text broadcast services can be used in a wide variety of commercial and community applications:
Emergency Contact Service
Forest Fire warnings
School Emergency Notification
Emergency and Community Alerts
School Alerts and School Closings
Utility or Service Outages
Call for Volunteers
Response Team Notification
Additional Information
Contact Us Today to learn more about our emergency text message broadcasting services.