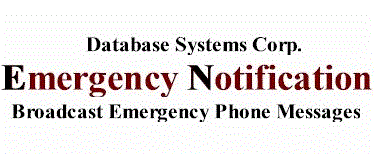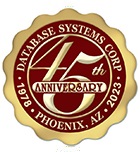 Emergency Dispatch System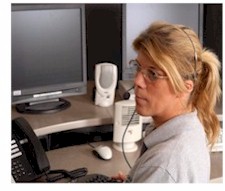 Database Systems Corp. provides state-of-the-art call center phone systems and outsourcing services. Our 911 Broadcast division provides both emergency notification systems as well as emergency dispatch calling services.

If an emergency does arise in your community, our automatic phone message dispatch systems can contact your emergency response team by delivering calls in a fast and efficient manner.

In the event of a natural disaster such as a severe weather condition, wildfire or catastrophic flood, you can immediately call your disaster recovery teams and give specific details and instructions.

If an evacuation is required, our emergency broadcast system can deliver the available routes to members of your community or organization.

Our emergency dispatch service can also be used for corporate or community group emergency notification. Critical system failures or events triggered by sensors can automatically initiate an emergency dispatch response. Using emergency XML messaging technology, our emergency dialers can be programmed to contact response teams or members in minutes of an event.

Our service is capable of leaving messages for both individuals and answering machines. We can also re-dial numbers when there is no answer or a busy signal. A "press through" feature lets your emergency response team member confirm the receipt of the call, leave a voice mail message, or even transfer to one of your other response team members.

Contact DSC to learn more about our emergency dispatch phone systems and services.


---
National Defence and the Canadian Forces

"Canadian Forces members are proud to serve Canada by defending its values, interests and sovereignty at home and abroad. Canadian Forces personnel belong to air, land, sea and special operations components." - www.forces.gc.ca

The National Defence and the Canadian Forces have acquired an emergency broadcasting system from Database Systems Corp. to contact its members. This system is primarily used as an emergency notification contact system to ensure all members are contacted during any given event.
---
Emergency Dispatch Phone Features
Emergency dispatch phone systems have a wide variety of applications within both commercial and government activities:
Emergency Response Team Notification
Utility or Service Outages
Natural Disaster Recovery
Forest Fire warnings
Call for Volunteers
Community Alerts
Emergency phone dialers and answering systems can provide your emergency dispatch organization with significant benefits:
Improved Control of Disaster Recovery Process
Efficient Use of Disaster Recovery Resources
Emergency Response Center Cost Savings
Maximized Productivity
Additional Information
Contact Us Today to learn more about our emergency alert services and systems.



Notification Types
Emergency Alert
Emergency Broadcast Service
Emergency Notification
Emergency Warnings
Community Alert System

Emergency Related
Emergency Response Systems
Emergency Contact Systems
Mass Notification
Emergency Dispatch
Emergency Communication
Emergency Phone Tree
Emergency Management

Disaster Alerts
Severe Weather Warnings
Hurricane Warnings
Forest Fire Warnings
Blizzard Warnings
Tornado Warnings
Flood Warnings