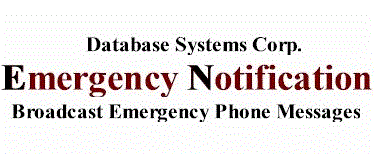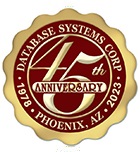 Emergency Contact Systems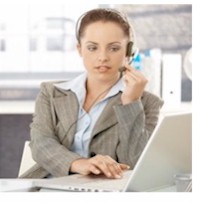 Since 1978, Database Systems Corp. (DSC) has been a leading provider of computer technology. DSC provides the most comprehensive phone contact solutions and emergency notification systems today.

Organizations needing to provide emergency notification to its members can acquire its own emergency contact phone from DSC or utilize our emergency contact services. In either case, you can rely on DSC to deliver your recorded messages quickly and efficiently.

In the event of a disaster such as a forest fire or flood, we can provide emergency alerts and evacuation instructions immediately to the residents of your community. Likewise our emergency school notification system can contact students, faculty and parents quickly during any type of emergency.

Our emergency contact phone systems can also connect calls to members of your emergency response team who are working at home or in remote locations.

Contact DSC for a FREE analysis and quote and to learn more about our emergency notification phone systems and services.


---
Trinity Fellowship Church
"Trinity Fellowship holds three large annual outreach events: the Back-to-School Outreach, the Thanksgiving Outreach, and the Christmas Toy Outreach. Also, Trinity weekly distributes food and clothing to unfortunate families, sharing God's love with them in tangible ways." - tfchurch.org

Trinity Fellowship Church has contracted with Database Systems Corp. to provide phone message broadcasting services to its members. Messages are delivered to answering machines and individuals for various different emergencies or event notifications - especially funeral announcements where there is a very short window of time to notify its membership.
---
Online Emergency Contact Management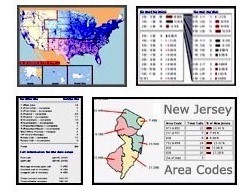 The 911 emergency contact service is easy to install and use. We help you collect community call lists and organize them in a fashion that best fits your emergency notification requirements.

During an emergency, simply record your phone message offline or use our toll free phone service to record your message. Next identify your call recipients using a simple list manager or a graphical map display and send us your phone numbers via the internet. You can also identify pre-defined lists to call using simple touchphone responses on our toll free service. We do the rest.

Our emergency broadcast system delivers messages to individuals or answering machines and can even allow the call recipient to make touchphone selections. This may be critical if your response center requires a positive acknowledgement from the call recipient.

Emergency Contact Applications
Emergency alert systems have a wide variety of applications within both commercial and government activities:
Utility or service outages
Emergency Contact Service
Forest Fire warnings
Call for volunteers
Response team notification
Emergency and Community Alerts
Emergency autodialers provide you with significant benefits:
Cost Savings
Improved Control
Efficient Use of Resources
Maximized Productivity
Additional Information
Contact Us Today to learn more about our emergency contact systems and services.