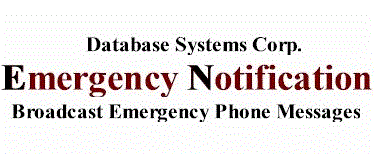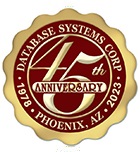 Registration Form
Database Systems Corp. (DSC) now offers an easy way for non-profit organizations to signup for our emergency voice broadcasting services at our Phoenix call center. If your group does not qualify as a non-profit organization or your emergency broadcasting service requires a custom implementation, please contact DSC using our Contact Form for a personalized quotation.

Once you have filled our this contact form and submitted our online agreement, a representative will contact you regarding our convenient payment methods and your account will be activated immediately. Because of the potential for misuse of this powerful communications media, DSC requires proper identification.
---
Sign-Up Today and Save!
Once you are ready to signup for our service, simply click on the button below if your group is a non-profit organization:

If your organization is a business or commercial enterprise, use the following convenient method of registering online and receive a discount on your initial setup charge. This registration provides a quote and contract for you to review. Use this form for quick registration and implementation of your voice broadcast account.



Online Registration




---
How To Use Our Emergency Voice Broadcast Service
Using our emergency notification phone service is easy and secure. Once you've signed up for our service, here's all you need to do.
Create and save one or more list(s) of call recipients.
Record your phone message (either offline or using our 800 number).
Push "Start" broadcast button.
NOTE: Filling out this online registration does not obligate you to this service. DSC supplies an online agreement that must first be signed and submitted by fax or mail. This contract provides all pricing and terms of agreement. Only after you submit this agreement is your account activated.


---

Emergency Systems
Emergency Alert System
Emergency Broadcast System
Emergency Notification System
Emergency Phone Dialer

Notification Types
Emergency Alert
Emergency Notification
Emergency Warnings
Community Alert System
Emergency Messaging

Emergency Related
Emergency Response Systems
Emergency Contact Systems
Mass Notification
Emergency Dispatch
Emergency Communication
Emergency Phone Tree
Emergency Management

Emergency Technology
Emergency IVR
Emergency Voice Broadcast
Emergency Text Messaging
Emergency School Notification