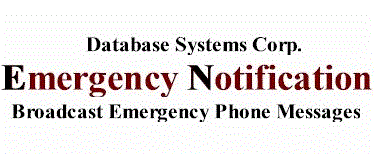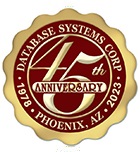 Emergency Autodialers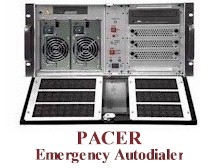 DSC (Database Systems Corp.) offers an affordable and expandable emergency autodialer that supports both analog or digital phone lines. Features include our easy to use voice broadcast control program that leads an administrator in a step by step manner through the definition and initiation of an emergency broadcast.

Our emergency autodialer was developed to deliver volumes of emergency alert messages to community residents in the event of a disaster. This modern phone system can broadcast voice messages in a fast and efficient manner using either a single system or a network of auto dialers.

Should a natural disaster such as a flood or forest fire threaten a community, this emergency autodialer can notify members quickly and provide important information about the disaster. If an area evacuation is necessary, this emergency dialer can deliver instructions to the affected members of the community.

Contact DSC for a FREE analysis and quote and to learn more about our emergency auto dialer systems.
Emergency Dialers Support 4 - 1000 Phone Lines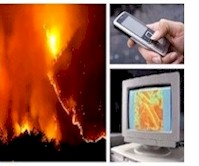 DSC provides two distinct families of emergency autodialers. The PACER digital phone dialer that supports up to 1000 digital T1 phone lines. These systems can likewise be networked, so the dialing capacity is limited only by the public exchange.

The WIZARD emergency auto dialing system supports analog phone lines and is an economical system for centers that only need to contact a small number of individuals during an emergency. These systems support 4 - 96 analog phone lines.

If your emergency response center requires a larger capacity phone dialer, your existing applications can be easily ported to this multiple T1 emergency dialer when your call volume requires a larger system.
Analog Emergency Autodialer Features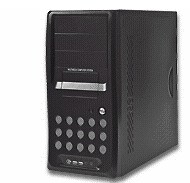 4 - 96 Analog Line Configurations
New Office Quality PC (Monitor Optional)
New Dialogic Telephony Card(s)
Windows OS
DSC Phone Software
Multiple Voice Broadcast Programs
VB Wizard Software
Text To Speech Integration
Touch Phone Navigation
Information Service
Call Recording
Message Forwarding
Easy Upgrade to T1 PACER Systems
Options and Upgrades Include:
Customized Voice Broadcast Programs Using IVR Wizard
Concurrent Inbound IVR functionality
LINUX, Unix, Windows Development Kit
Custom VB Application Development
XML Push Voice Messaging
Professional Voice Over Messages
CRM Expansion Option with Agent Support
Easy Upgrade to PACER Systems with T1 Phone Lines
Customer Profile - American Red Cross

"The American Red Cross is a humanitarian organization that provides emergency assistance, disaster relief and education inside the United States, as part of the International Federation of Red Cross and Red Crescent Societies. Today, in addition to domestic disaster relief, the American Red Cross offers compassionate services in five other areas: community services that help the needy; support and comfort for military members and their families; the collection, processing and distribution of lifesaving blood and blood products; educational programs that promote health and safety; and international relief and development programs. "

The American Red Cross selected Database Systems Corp. to provide our emergency notification system for emergency broadcasting requirements. The Red Cross uses this emergency autodialer as an employee alert tool to contact emergency response personnel during a disaster. Using our inbound IVR included with this emergency alert system, Red Cross personnel can record messages over the phone and transmit these messages to selected groups.
---
Emergency Phone Dialer Features
Comprehensive List Manager with Data Import
Report and Graphical presentation of phone data
Automatic Call Distribution (ACD systems) with ANI and DNIS recognition
Hearing Impaired TTY / TDD Device Support
Interactive Voice Response (IVR Systems)
Auto Dialers with Voice Recording System
Comprehensive Supervisor Command and Control System
Response Team Monitoring and Control
Emergency Broadcast and Disaster Recovery Service
Emergency Notification System
Emergency Voice Broadcast Services
Autodialers and Remote Disaster Recovery Team
Additional Information
Contact Us Today to learn more about our emergency phone dialers and services.



Emergency Systems
Emergency Alert
Emergency Notification
Emergency Warnings
Community Alert System
Emergency Messaging

Emergency Related
Emergency Response Systems
Emergency Contact Systems
Mass Notification
Emergency Dispatch
Emergency Communication
Emergency Phone Tree
Emergency Management

Emergency Applications
Emergency School Notification