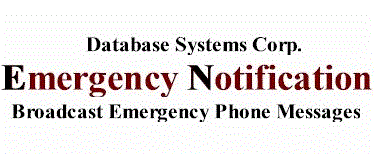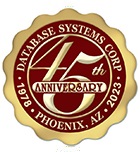 Community Notification Solutions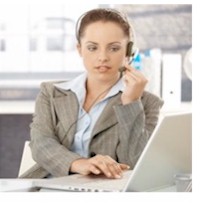 Database Systems Corp. (DSC) provides technology used by many communities to notify its citizens during emergencies and natural disasters. 911 Broadcast is the emergency broadcast division of DSC.

DSC provides the latest emergency voice broadcasting technology including emergency broadcasting systems and emergency alert services. Whether you need to purchase your own emergency phone dialer or utilize our emergency dialing service, you can rely on us to deliver your alert messages promptly and accurately.

Remote communities have used our emergency alert services to warn residents when the forest service planned a controlled burn, preventing a rash of 911 and emergency calls by concerned citizens.

Our emergency phone system can be used to provide a warning residents when there is a toxic chemical spill or other dangerous environmental disaster in your community.

Emergency warnings sent to households in this fashion can be simple alerts with specific or general instructions. If the community needs feedback from the call, an interactive voice response menu can be programmed into the message allowing the person to either acknowledge the call or to contact someone. Emergency messages can vary based upon proximity to the event, with different degrees of broadcast warning and instructions.

Contact DSC for a to learn more about our emergency alert systems and services.


---
Grane Healthcare

"We are committed to providing innovative solutions to the dramatically changing health care industry. Our mission is to provide each resident with superior care by attending to individual medical and emotional needs. Each Grane Healthcare facility maintains a very high staff-to-patient ratio – higher than those mandated by the State of Pennsylvania. Not only do we have more caregivers, we have more highly qualified caregivers at each Grane facility, to ensure our patients and residents receive the highest degree of care and the best possible treatment. Grane employees are Competent, Caring and Compassionate."

- www.grane.org

Senior Life Management (a division of Grane Healthcare) selected our community notification phone system (known as CARE) as a replacement for their aging phone system to provide its senior citizens with a telephone reassurance service. Citizens can be called daily to ensure their well-being.
---
Register Online And Save!
DSC now provides an online signup for both non-profit and business organizations wishing to use our emergency voice broadcasting outsourcing services. Signup is easy and can be accomplished in just minutes! Our competitive rates are affordable, even for the smallest calling campaign.

Start Calling In Just Minutes!. Using our new online signup lets you get started immediately with your calling campaign. Simply create an account and agree to our standard terms and conditions. Then download your list of phone numbers and record a message. We accept major credit cards and for as little as $25, you can begin calling. Its that simple!

Both emergency and non-emergency voice broadcasting services can be provided by DSC.

To register online, click on the the online registration image or button on the right.


---
Community Notification System Applications
These are just a few applications for community notification call systems:
Broadcast severe weather warnings i.e. tornado warning
Advance notification of utility outages
Forest fire alerts and fire alarms
Notify targeted community of health hazard
Seek community donations for food, clothing, and shelter
Request blood donations
Hurricane warning and instructions
Call for volunteers and workers
Flood and high water warnings
Issue Travel Warnings
Warn community of natural disaster
Blast alert calls for major accidents
Civil unrest or disturbances
Additional Information
Contact Us Today to learn more about our community notification systems and services.